South Seattle College Celebrates Class of 2022 at T-Mobile Park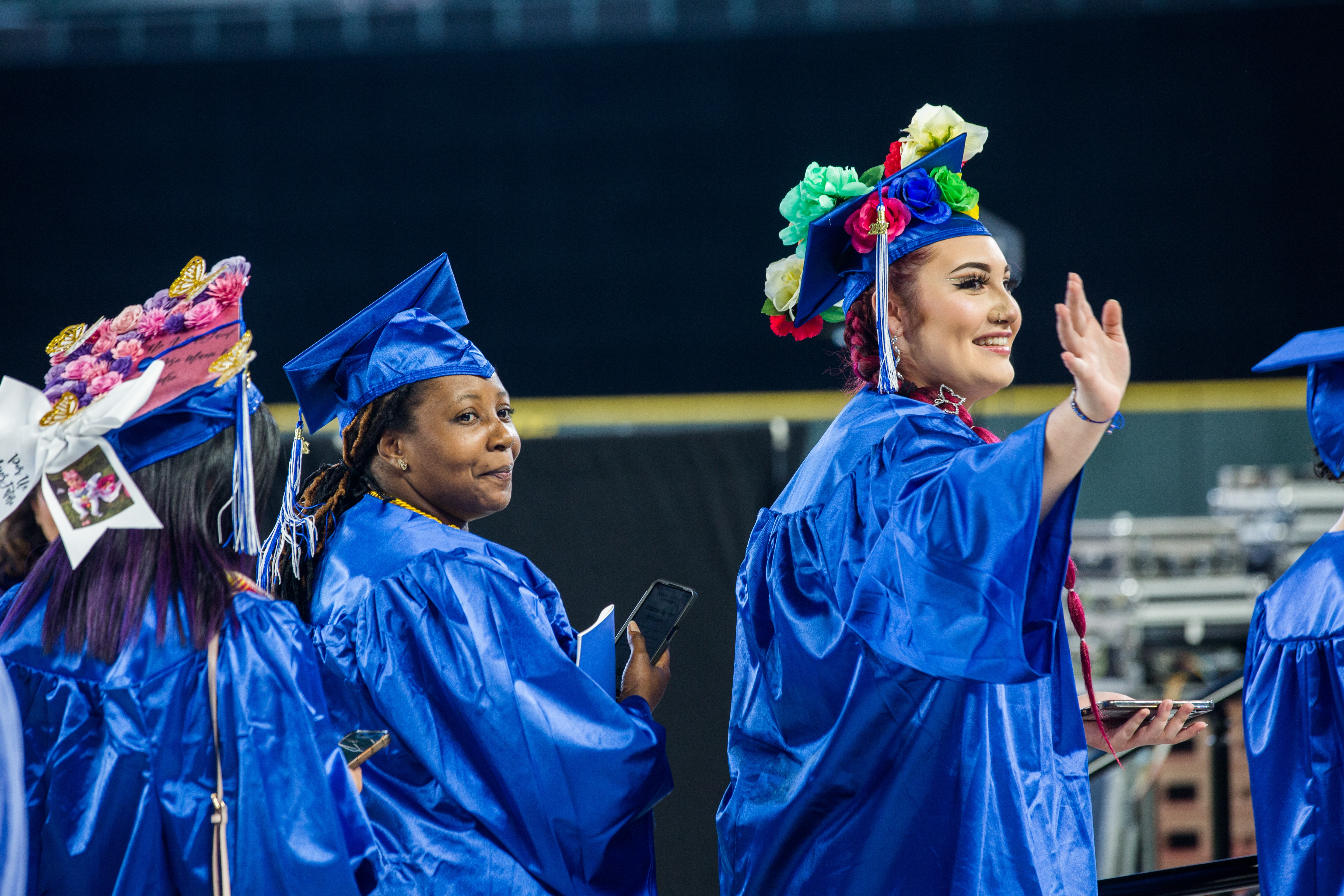 South Seattle College (SSC) honored the Class of 2022 on the evening of June 21 with a commencement ceremony at T-Mobile Park. It was a return to full-scale celebration with graduates from across the Seattle college system (including North Seattle College and Seattle Central College) after two years of reduced ceremonies due to the pandemic.
A total of 878 SSC graduates have been recognized for having obtained a diploma or certificate. More than 3,200 graduates from across the college system have been honored.
"To the 2022 South Seattle College graduates and all of our Seattle Colleges graduates, you are simply amazing," said SSC President Dr. Rosie Rimando-Chareunsap at the event. "When I look back on the last two plus years and all the challenges you have faced to reach this historic milestone…challenges in the classroom (or distance learning from home), in your personal and professional life, in our society in general , so many things – big and small – that have tried to tear you away from your purpose. Well, you never lost that focus, and you made it clear to everyone in this stage, in this world, that amazing resilience and determination is at the core of your heart.
Of the 878 awards presented by South Seattle College this year:
397 graduates earned associate transfer degrees that allow them to transfer to four-year colleges and universities in Washington and beyond to complete their bachelor's degree.
337 graduates earned Associate of Science Professional Education degrees and certificates that prepare them to immediately enter the workforce.
100 graduates obtained a high school diploma or equivalent, which allowed them to take an important step towards future education and employment opportunities.
44 graduates earned a Bachelor of Applied Science, taking their careers to the next level and increasing their earning potential.
About South Seattle College
Founded in 1969 and located on an 87-acre hilltop campus in West Seattle, South Seattle College serves as a portal of opportunity for students with diverse needs to achieve their educational and career goals. Students can also take apprenticeship training at the college's Georgetown campus.