Should you consider a mobile home in your retirement planning?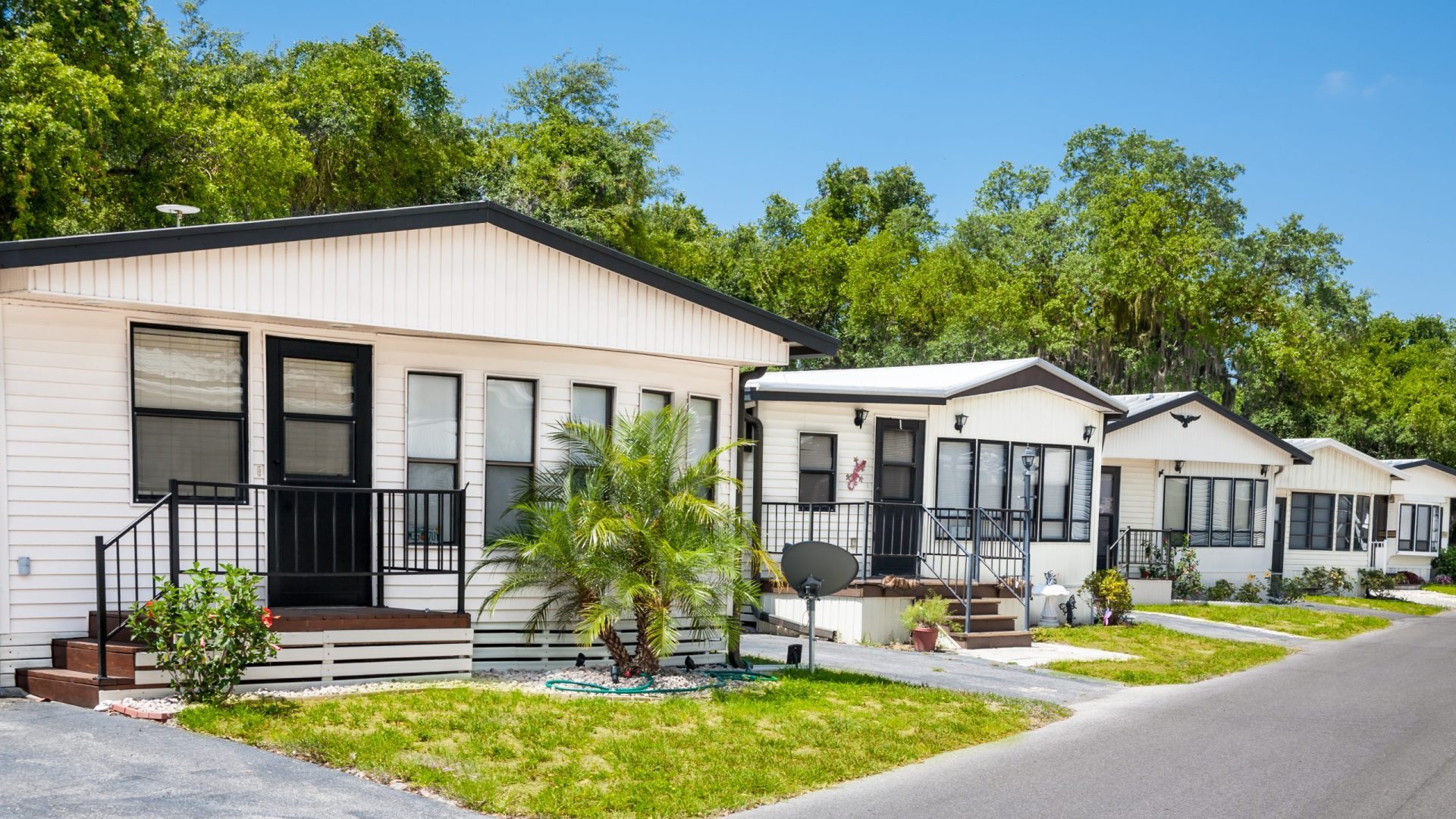 For many retirees, life after work is all about downsizing, and with the possible exception of a tiny home, returning to a mobile home is about as downsized as most people can get. go. Living in a mobile home has long had a bad reputation, but in recent years the lifestyle has attracted new demographics, including younger and more affluent people as well as retirees who have the option of buying a traditional home. .
Good to know: the safest places to retire outside the United States
Discover: 7 Surprisingly Simple Ways to Reach Your Retirement Goals
But is a mobile home really a realistic option people should consider when planning for their retirement? The answer, of course, depends on the retiree, but there are certainly many things to consider.
First, the advantages
According to Move.org, "Many people are challenging the stereotype of the dilapidated and unsafe mobile home of the past and reinventing it as a clean, safe and modern space in a futuristic community."
The many potential benefits include:
Homeownership without all the traditional expenses and headaches, including land maintenance and property taxes – plus, most land rental fees include utilities like sewer, water water and garbage collection.
A typical mobile home costs around $88,200 – compared to the median home value of around $356,000 – with land rents typically costing between $200 and $300 per month.
Mobile parks have safety protocols, background checks, and rules to keep them safe and community-focused.
Mobile homes are easier to customize and build with unique features that would be difficult to achieve in a traditional home.
Another benefit for retirees is that most people who live in mobile homes are seniors, and many communities are restricted to people 55 and older.
"Mobile homes are the real OG tiny homes," said Eddie Martini, strategic real estate investment advisor at Estate bees. "These pioneered the concept of minimalist living and can be a great option for retirement, especially for those who will depend on Social Security assistance for their main source of income. Long gone are the days when caravan living was a last resort. Many people are choosing to abandon the concept of traditional single-family residential homes and embrace the lower-cost living that tiny homes, mobile homes, and trailers can offer.
Reality is often not so rosy
According to the Consumer Financial Protection Bureau and the Census Bureau, 3.2 million American adults aged 60 and older live in mobile homes, as of February 2022. Given that this age bracket represents the overwhelming majority of residents mobile homes, this may seem like a natural match for retirees wishing to downsize.
But it's important to note that mobile home owners tend to be not only older, but also older and financially challenged. Although a large majority of seniors own their mobile homes, they are no less likely to be burdened with housing costs than their counterparts who rent or own traditional homes. They also face higher levels of housing insecurity and often struggle to afford basic living expenses. They are much more likely to be less educated and have lower incomes than traditional senior homeowners, and they are much more likely to live in remote areas outside of the country's 14 largest metropolitan areas.
During the pandemic, seniors living in mobile homes suffered higher rates of health problems and economic hardship.
Take our survey: Do you think student loan debt should be forgiven?
For a former resident, the cons outweigh the pros
e-book author Brian Shell from PassionHero.com recently left a mobile home in Ypsilanti, Michigan after 20 years. Around this time, the rental of his land doubled from $300 to $600.
"That's a rate well above the rate of inflation," Shell said. "Living on SSDI means their yearly increase in land rent was way more than my SSDI COLA. My annual purchasing power would decrease due to their annual rent increases. These increases hurt low-income people living on fixed incomes like Social Security.
There were also frequent indignities and threats to his safety. Her home was broken into twice, neighbors often flouted the rules with little management intervention, and noisy, discourteous, and unsanitary conditions prevailed.
Although Shell's story is purely anecdotal, it represents many of the stereotypes that have defined mobile home parks in the popular imagination for generations.
The traditional trailer park is not the only option
As modern retirees seek more affordable ways to access high-quality lifestyles, ultra-luxury mobile home communities have popped up in cities across the country. Featuring top-of-the-line amenities and built with premium materials, these luxury mobile homes are located in affluent, clean, safe and secure mobile home communities teeming with activity. Individual units can cost significantly more than the median traditional home.
And there's a lot of middle ground between the old, ramshackle, low-end trailer parks and exclusive luxury mobile communities for the wealthy that are springing up today.
"Inflation and the rising cost of living aren't going anywhere," said Or Michaelo, Founder and CEO of Houses in orbit. "We are seeing more and more older people turning to manufactured homes as a viable option when they want to downsize and save on the cost of living, which is an important factor when they are dependent on an income. fixed like social security. Not only do these manufactured homes save money over traditional retirees and assisted living facilities, but park communities are great places to retire. The support one gets from living in a like-minded environment with the added benefit of shared amenities like pools, gyms, and community events like bingo and movie night makes retirement a more communal experience and fun.
More from GOBankingRates