New State Mobile closed today for maintenance; From the new mode to weapons, here's everything you'll get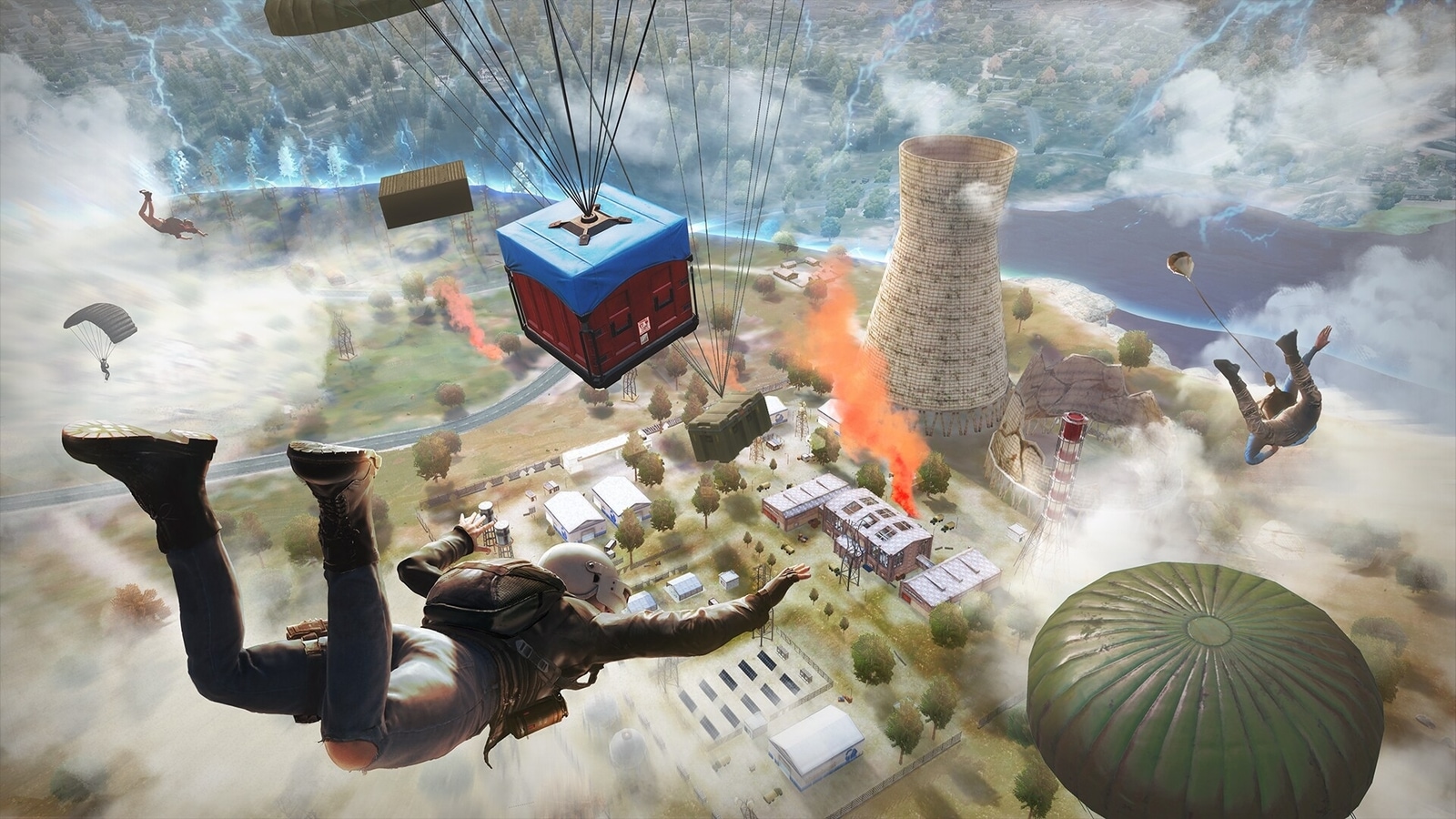 New State Mobile will remain temporarily closed for maintenance today. Post-update players will be able to see lots of new content including a new mode, weapons, among others. Check the details below.
Here is an important update for New State Mobile players. Battlegrounds will remain temporarily closed for maintenance on Thursday, April 21. Informing the same, New State tweeted, "Game servers are temporarily down for maintenance from 12:00 a.m. to 6:00 a.m. (UTC). Get ready to experience Erangel Extreme, the new MCX weapon, and much more!" It may be noted that players will not be able to access the game once maintenance begins. lots of new content.
"April patch is here! To celebrate all the exciting new content and collaborations in this update, various rewards and an Erangel Extreme Play event are available, so be sure to log in once maintenance is complete and check out the what's new in battlegrounds!" the game said in a statement. New State Mobile further indicated that if players experience any issues downloading the update, they can force quit the app or restart their device and try downloading the update again.
The update may be available later on store apps for some devices. If the update button is not showing properly on a store app, New State Mobile players can follow the steps mentioned below:
1. Go to [Google Play] -> Search [NEW STATE MOBILE] -> Press the [Update] button to download the update.
If you have any problems updating the game, go to [Settings -> Application -> Google Play Store -> Storage -> Delete Cache].
2. On the App Store, search [NEW STATE MOBILE]then touch [Update] to download the update. Tap the profile icon or your profile picture (top right), then scroll down to see pending updates. To find [NEW STATE MOBILE] and tap update to download the update.
If the update button does not appear even after a new version of the app is available, close the app store and then restart the app.
Here are the new contents you will get after the update: From new mode to weapons
1. New Mode: Erangel Extreme BR Mode (48)
This is a new mode where 48 players engage in a battle royale game that lasts up to 15 minutes. The basic rules of BR: Extreme Mode will apply to this mode, but new rules combined with matches designed to be faster differentiate Erangel Extreme BR from other modes. This mode features "Erangel Sunset", an exclusive weather effect that presents Erangel in a different light. Erangel Extreme BR (48) is an official Battle Royale mode, so players can earn BP, chicken medals and level points by playing this mode.
2. New Weapon: MCX
The MCX is an Assault Rifle (AR) that uses 5.56mm cartridges. The weapon has a high DPS output due to its high rate of fire. Various attachments can be used on the MCX via the scope, magazine, muzzle, grip, and stock slots.
3. New weapon customizations
a. MCX [C1]: Improved Suppressor – Players will be able to customize the MCX with an improved suppressor. This customization applies the following effects to the MCX: increased noise suppression, increased damage, decreased recoil control, using this customization will disable the MCX's muzzle slit.
b. DSR-1 [C2]: Tank Flash Hider – The DSR-1 can now be customized with a Tank Flash Hider. This customization will apply increased damage and reduced vertical recoil control to the DSR-1. Using this customization will disable the DSR-1's muzzle slit.
vs. Crossbow [C1]: Magnetic Bomb – This customization will attach Magnetic Bombs to the tips of the crossbow bolts. When the crossbow bolt hits a metal object, the bolt sticks to the metal and the bomb explodes after 5 seconds. The lightning will deal reduced damage if the bomb does not explode.
In addition to the above, the update will also bring the following to New State Mobile:
1. New weapon attachments like Grenade Launcher, Deka Vision (10x).
2. New disposables like Poison Gas Bomb.
3. New items like T-RS, auto defibrillator.
4, new in-game features such as gas cans and battery blasts, new exclusive tactical gear slot and button, ally grenade indicator, and more. You can check the full list of updates here.