NAV Fund Administration Group launches mobile apps for client and investor portals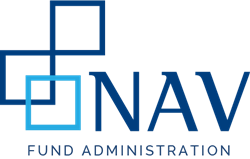 "The mobile app was a natural step in the maturation of our portal platforms. Our customer-focused development plan incorporates customer feedback, technology advancements, and performance considerations to deliver best-in-class tools. Ravi GuptaVP of Strategic Solutions

OAKBROOK TERRACE, Ill. (PRWEB)
September 15, 2022
NAV Fund Administration Group has extended access from its desktop web portal to mobile apps for Android™ and iOS® platforms, providing fund managers and their investors with added convenience and maximizing accessibility to fund data. The app is available for download now from the Google Play™ store and Apple® App Store®.
The NAV portal gives fund managers, investors and auditors access to a wide range of accounting reports, risk analysis and portfolio data:

On-demand self-service reporting using filterable data

Advanced P&L, portfolio reporting

Comprehensive library of historical holdings

Accounting records

Risk analysis including exposure, attribution, Sharpe/Sortino
The desktop version was introduced in 2002, with a major redesign launched in 2018. NAV's continuous development strategy is constantly adding performance improvements and new features to deliver more functionality, exceptional security, and management tools and extensive communications. Recent versions have featured biometric login options and fund integration tool.
All NAV customers receive access to the portal as a no-cost, value-added benefit of NAV services and nearly 95% also offer access to their investors. "Our clients have shared the value of access to the Investor Portal for their business, particularly its ability to give investors self-service access and reduce support and inquiry calls," said Vice. -NAV President of Strategic Solutions, Ravi Gupta. "Managers and their investors really appreciate being able to efficiently access fund data, generate reports and log inquiries or requests for assistance. The application provides the full desktop portal experience while providing clients and their investors flexibility in how and when to access their data. »
"The mobile app was a natural next step in maturing our portal platforms," Gupta said. "Our continuous customer-focused development plan incorporates customer feedback, technology advancements and performance considerations, and it's all supported by NAV's in-house IT team who go beyond routine maintenance to ensuring that our customers have the best tools in their class."
Click on the links for more INFO or to schedule a DEMO. You can also call +1 630-954-1919 or email [email protected]
ABOUT NAV FUND ADMINISTRATION GROUP

Founded in 1991, NAV is a private fund administrator recognized for its innovative and cost-effective fund administration solutions. A dynamic team of over 2,250 professionals provides services to 2,000 funds worldwide, including clients of hedge funds, private equity funds and cryptocurrency funds. The company is headquartered in the United States, with four locations in India supporting back-office and middle-office services, and locations in Australia, Cayman Islands, Israel, Mauritius and Singapore. NAV ranks among the world's top hedge fund administrators by number of funds, managing over $180 billion in AAUs.
Share the article on social networks or by e-mail: