Mobile malware declining, but hackers are growing in sophistication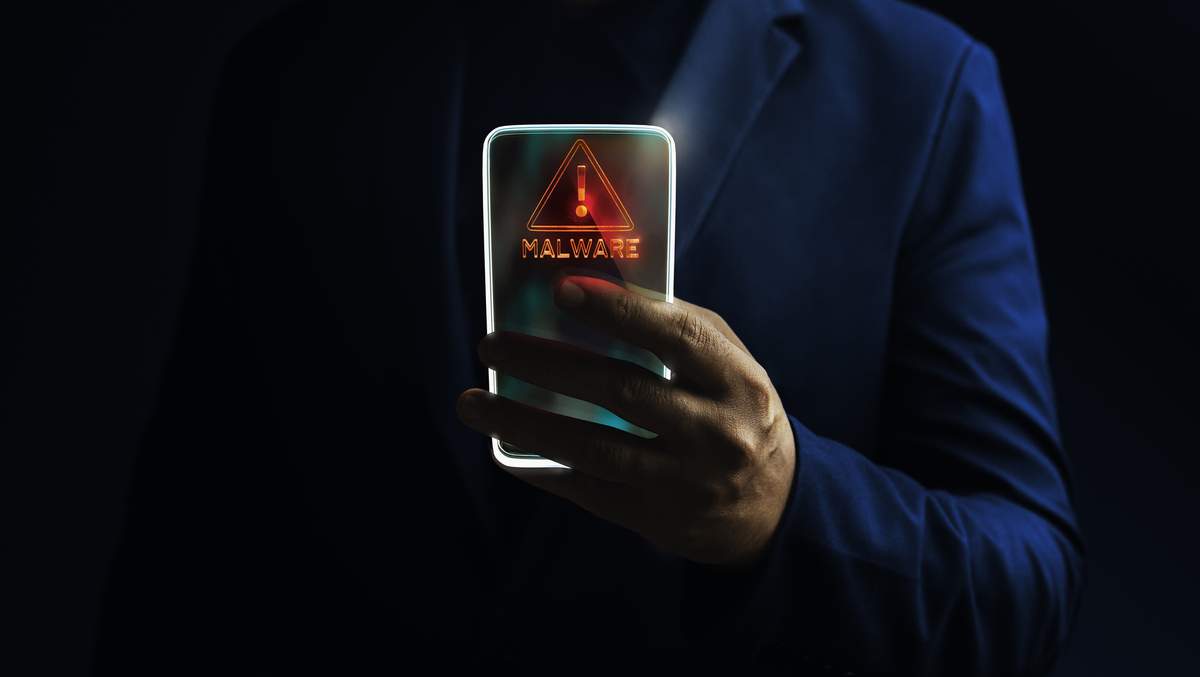 Mobile malware attacks in Singapore fell 15.9% to 7,385 in 2021 from a year earlier, in line with a global trend of fewer attacks against mobile users, according to the global company Kaspersky cybersecurity.
Globally, the number of mobile malware attacks has gradually declined from a peak of 6.49 million in October 2020 to a low of 2.23 million in December 2021, based on verdicts from detection of Kaspersky products received from users around the world.
As the name suggests, mobile malware is malicious software that specifically targets the operating systems of mobile devices such as smartphones and tablets. However, despite a decrease in the number of attacks, users should not let their guard down as attacks become increasingly sophisticated in terms of functionality and malware vectors.
"The future is definitely mobile here in Southeast Asia. At first glance, it may seem that cybercriminals are becoming less active due to the decrease in mobile malware attacks. But it's a global trend and it doesn't necessarily mean we're safer," says Yeo Siang Tiong, general manager for Southeast Asia at Kaspersky.
"We should note that as we adopt digital payment apps more, we are unknowingly putting more of our hard-earned money into our devices. Our devices which generally remain vulnerable to simple malware attacks," he says.
"There is a gap between awareness and action here in Southeast Asia, so I urge digital payment providers and regulators to help us encourage users to protect their mobile devices as well."
In Singapore, the top 5 mobile malware detected in 2021 are:
1. Trojan-Downloader
2. Trojan horse
3. Trojan-Dropper
4. Trojan-SMS
5. Backdoor
Southeast Asian countries, primarily Indonesia, Malaysia, Philippines, Thailand, Vietnam and Singapore, collectively saw a decrease in mobile malware attacks from 605,192 in 2020 to 598,588 in 2021 , which represents a decline of 1.1%, as revealed by data from Kaspersky.
Globally, 2021 has seen repeated incidents of malicious code being injected into popular apps via advertising SDKs, such as the sensational case of CamScanner – where Kaspersky found malicious code in the official APKPure client's ad libraries. , as well as in a modified version of WhatsApp.
Experts have also continued to find malware in apps on Google Play, despite Google's efforts to keep threats away from the platform. The Joker Trojan, which enrolls victims into paid subscriptions, and the Facestealer Trojan, which steals Facebook account credentials, and various banking Trojan loaders, were particularly notable in 2021.
Apart from apps with real malicious functionality, there are various scam apps on Google Play, for example, those that imitate services where you can apply for social benefits and redirect the user to a page asking for their data and payment of a royalty fee.
For the fifth consecutive year, Iran leads the ranking in terms of share of infections: 40.2% of users there have encountered mobile threats. Like the previous year, this was largely due to the active distribution of adware from the AdWare.AndroidOS.Notifyer family.
In second place is China (28.9%), where users most often encountered potentially unwanted applications from the RiskTool.AndroidOS.Wapron family. Members of this family target victims' mobile accounts, including sending paid text messages in the victim's name as payment for allegedly viewing pornography.
Not far behind in third place is Saudi Arabia (28%), where users most often encountered adware from the AdWare.AndroidOS.HiddenAd family.
Tips for protecting your mobile devices
Cybercriminals are resourceful and take advantage of every opportunity to prey on mobile device users. So, whatever their level of activity, it is better to be vigilant.

Download apps only from official sources. Admittedly, this is not a 100% guarantee of security, but there are far fewer malware programs in the official stores, and even when malware passes through moderation, it is usually removed from the store fairly quickly.

Whenever possible, use apps from trusted developers with a good reputation to minimize the risk of encountering malware.

Ignore apps that promise payouts you've never heard of or overly generous prices. It's almost necessarily a scam.

Don't give apps permissions they don't need to work. Most malware will not be able to fully deploy without potentially dangerous permissions, for example, accessibility access, text message access, and installation of unknown apps.

Use a reliable mobile antivirus that will detect and block malware that tries to enter your phone.