Metaverse Coin Revomon (REVO) Price Rises 16% Amid Mobile Game Announcement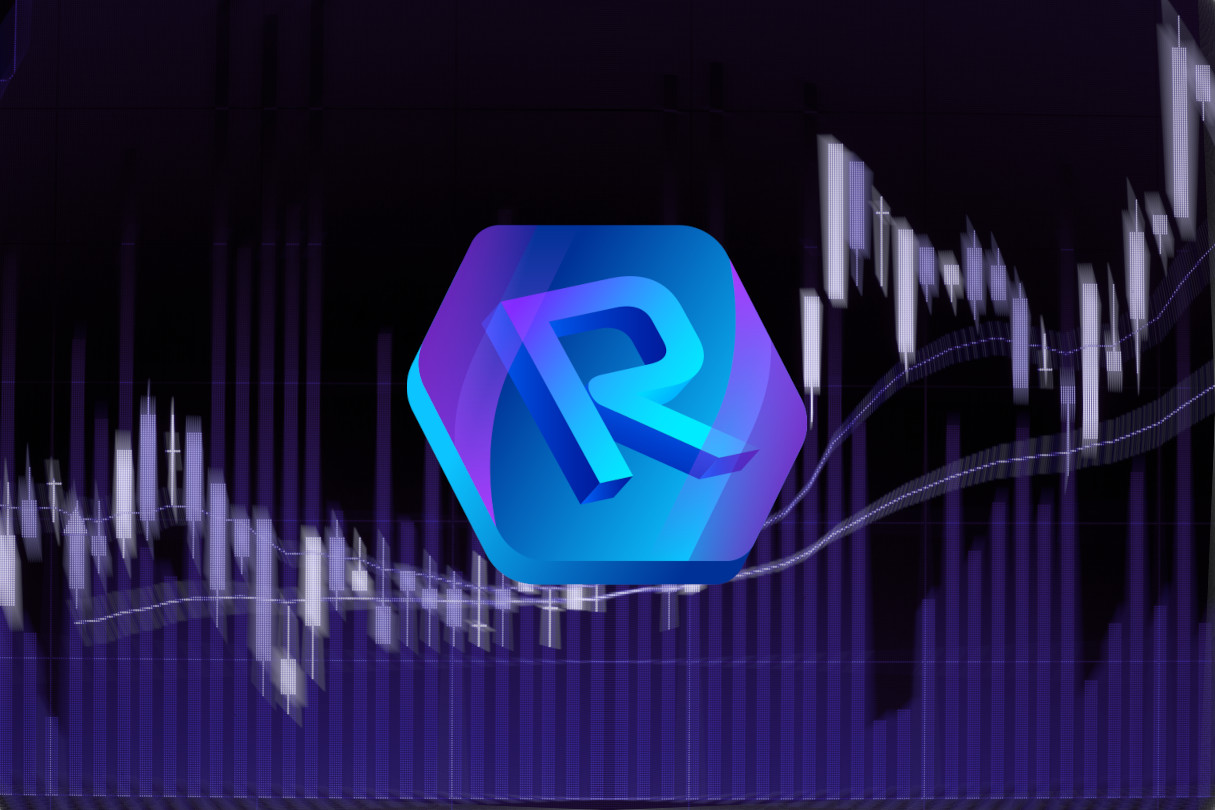 Metaverse coins are performing exceptionally well this weekend as cryptocurrency markets manage to hold onto support. Revomon (REVO) was one of the best performing Metaverse projects this week, growing over 47% in the past seven days and over 21% in the past 24 hours. Let's look at Revomon and its REVO token and see why the price is rising so much.
What is Revomon (REVO)?
Launched in April 2021, Revomon (REVO) is one of the most underrated low market cap Metaverse coins on the market. It is a blockchain-based Metaverse game inspired by Pokemon and featuring the latest VR technology, combining it with NFTs and the popular P2E model to allow users to earn rewards while playing the game.
Revomon is 100% free and the game is developed with the Unity game engine. Users can currently experience the Revomon game by downloading it to their Oculus Quest 2 devices and experience its immersive VR world.
Revomon also offers a robust dApp allowing users to stake tokens, manage liquidity, participate in governance, and more.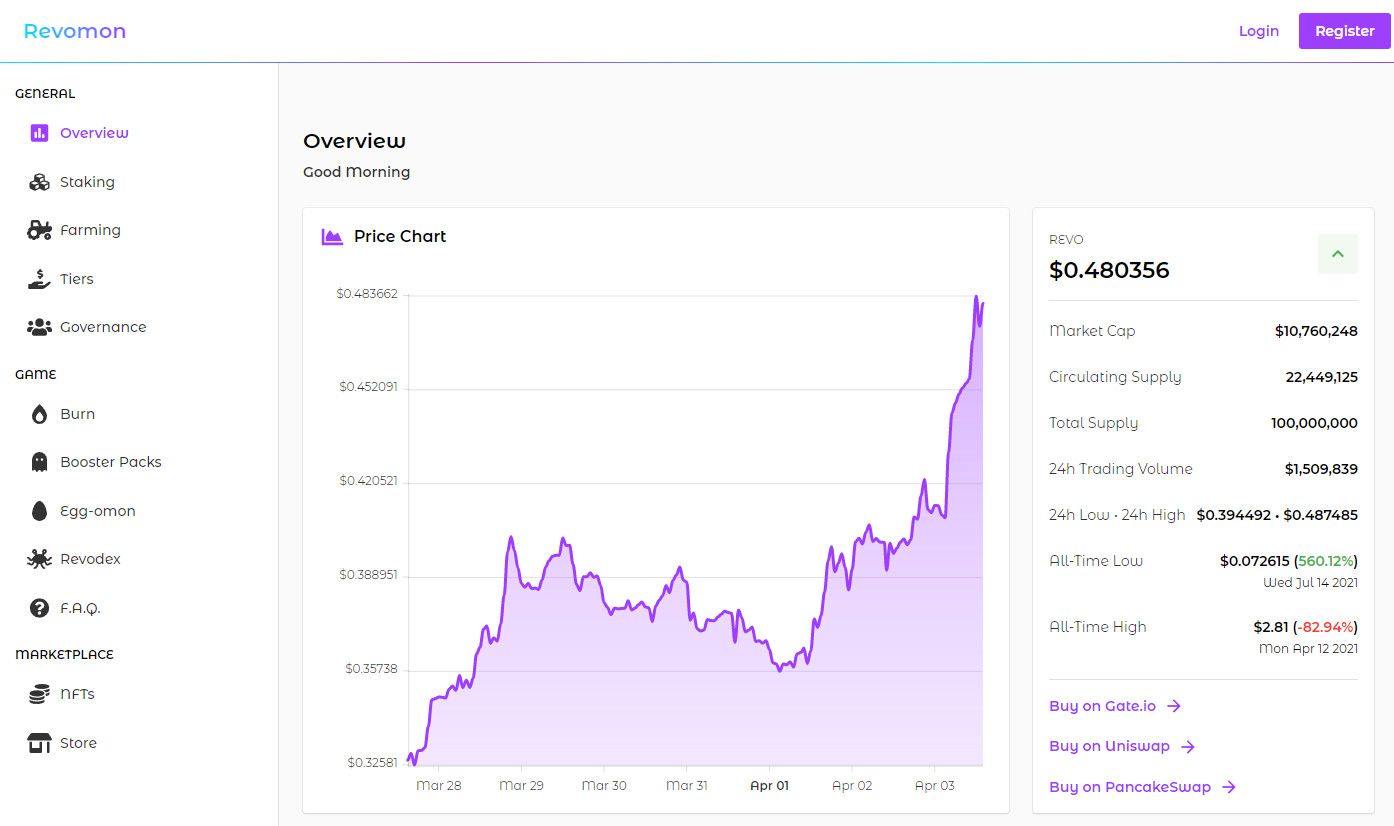 Users can log into the dApp through a browser-compatible wallet like MetaMask and explore the various features available.
While users can open boosters with REVO tokens and participate in various aspects of its DeFi platform, they don't need to own any cryptocurrency to experience the game. We recommend giving it a try, especially if you have an Oculus Quest 2 device.
Users can download and install the beta version of the game through Sidequest, a popular VR platform for VR games on Oculus devices.
Check out Revomon's official trailer for this play-to-earn game:
REVO is Revomon's main utility token, with BEP-20 and ERC-20 versions compatible with BNB and Ethereum chains. REVO can be used to open booster packs, earn rewards by staking, participate in DAO governance, and more.
Why is the price of Revomon (REVO) increasing?
The most likely reason for REVO's recent price hike is the team's announcement yesterday that the Revomon Mobile Game version will be coming in late April.
The release of the mobile game will make the game much more accessible to users, especially those who don't own a VR headset.
Revomon Mobile Game version is coming end of April 📲👾

We continue to build as part of the #MVBIV program led by @BNBCHAIN

Right now, #Revomon is purely in VR, true definition of metaverse immersion. But soon, the door to mass adoption will open 🌐 pic.twitter.com/RNqRynffTq

—Revomon (@RevomonVR) April 2, 2022
The team provided a preview of the game on Twitter, and REVO received significant traction in response to the announcement.
It's clear that the Revomon team continues their hard work on the game and have proven that they can build a quality app for the wider crypto community.
Additionally, the Revomon ecosystem is growing as the total amount of staked REVO tokens surpassed 4 million on April 1, or approximately $1.9 million at writing.
If you are looking to bet on this project and buy REVO tokens, we recommend staking them on the Revomon financial dashboard to accumulate additional rewards.
You can buy REVO on Gate.io, Uniswap (V2), PancakeSwap (V2), XT.COM, BKEX and CoinTiger.
Disclosure: This is not trading or investment advice. Always do your research before buying Metaverse coins.
---
Read also :
Metaverse Coin vEmpire DDAO (VEMP) Price Up 45% Today
Follow us on twitter @thevrsoldier to stay up to date with the latest Metaverse news!