Instagram begins testing NFTs on its platform – The Mobile Indian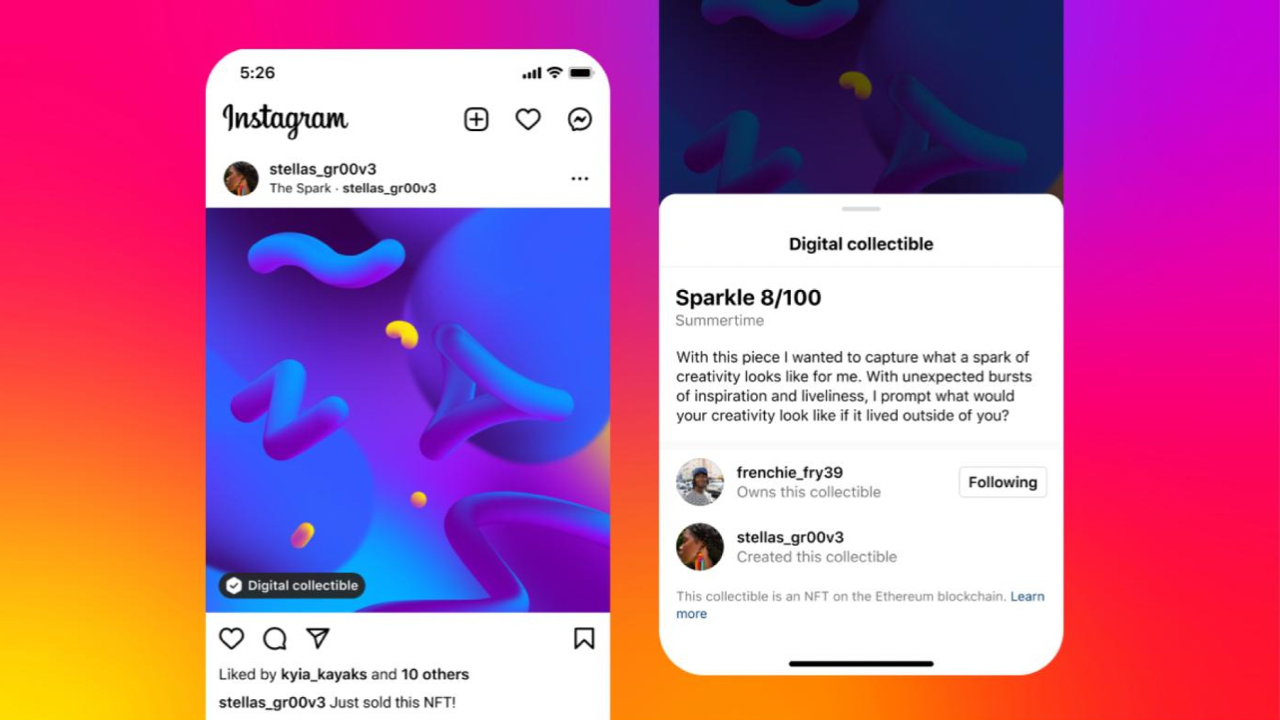 Instagram has been exploring the idea of ​​integrating NFTs into its platform for some time now and its chief Adam Mosseri has announced that the platform will soon begin testing NFTs with selected creators in the United States this week. At launch, supported blockchains for showcasing NFTs on Instagram include Ethereum and Polygon, with support for Flow and Solana coming soon.
No fees for sharing NFTs, similar feature is coming to Facebook
Mosseri also confirmed that there will be no fees associated with posting or sharing a digital collectible on Instagram. Third-party wallets that will be compatible for use at launch include Rainbow, MetaMask, and Trust Wallet. Support for Coinbase, Dapper, and Phantom is coming soon.
Creators who are part of the test can share those NFTs they created or purchased in the main Instagram feed, stories, or in posts. Mosseri further shared that only a limited number of people have access to the Instagram test, but the company plans to roll out more NFT-related features in the future once it receives feedback from testers.
Read more: Reddit integrates Ethereum NFTs into its platform
"I want to recognize up front that NFTs and blockchain technologies are about distributing trust and distributing power," Mosseri said in his announcement. "But Instagram is basically a centralized platform, so there's a tension there. So one of the reasons we're starting small is that we want to make sure we can learn from the community. We want to ensure that we figure out how to embrace these principles of distributed trust and distributed power, despite the fact that we are, yes, a centralized platform," he added.
Additionally, Meta CEO Mark Zuckerberg also said in an announcement that similar features will also be coming to Facebook. Zuckerberg also pointed out that Meta will be working on augmented reality NFTs, or 3D NFTs, which you can bring to Instagram Stories using Spark AR, which is the company's own AR software platform.