Explanation: What are in-game ads and how do they help mobile game developers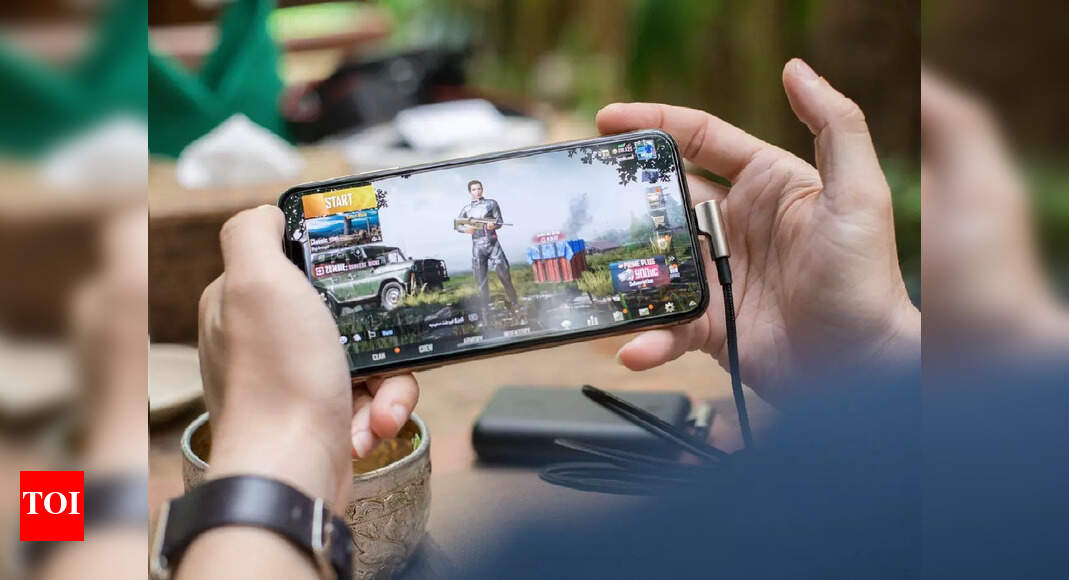 NEW DELHI: Microsoft recently decided to consider including in-game ads for Xbox games. After Microsoft, Sony also plans to put ads in Playstation games. The two video game the giants would only include ads in free-to-play games on their respective consoles. These advertisements will appear in these games and will be designed to provide game developers with a way to monetize their work and encourage them to continue making free games. Players are also likely to get rewards for watching advertisements and these advertisements would be sold through a private marketplace. Both companies are expected to introduce ads in free games later this year. However, it's important to note that the in-game ads that Sony and Microsoft plan to offer would appear in inconspicuous places in the game, such as billboards. These ads will be different from the in-game ads used on mobile games. But what are in-game ads and how do they help developers? Here, we will discuss the different types of in-game ads and their usefulness for mobile game developers.
What are in-game ads?
Game developers use in-game advertising as a monetization strategy to increase their game revenue. When users see mobile game ads on their games, the developers earn money and get paid for each view. An IronSource survey reveals that 73% of gamers are satisfied with the ad-based gaming model available today.
Types of in-game ads in mobile games
Developers can use different types of mobile game advertising strategies and ad formats to generate mobile game advertising revenue. Developers can integrate different types of ads including rewarded video ads, offer wall ads, and interstitial ads among others. We have listed some of the types here:
Playable Ads — These types of ads are like mini-games that users can try out before deciding to install them. These ads are generally enjoyable, provide a good user experience, and even offer the highest eCPMs or effective cost per thousand (thousand) in the industry.
Rewarded Video Ads: These ads provide users with a clear ROI as users watch a video ad and receive rewards in exchange. However, these types of ads are opt-in ads that users can choose not to watch. Rewarded video ads drive in-app purchases (IAPs) and encourage users to come back to play.
Offerwall – Offerwall is almost like a mini-store inside the game. These ads bundle tasks that users can complete to receive in-game rewards. These types of ads are completely user-initiated, which dramatically extends the duration of gaming sessions and can even deliver huge eCPMs.
Interstitial — These ads ensure minimal disruption to the user experience. At natural breaks in an app's flow, interstitial ads engage users with rich, customizable and engaging static or in-app video ads.
How do in-game ads help developers?
In-game ads help game developers generate more revenue from mobile game ads. Many users don't play to pay, however, aside from IAPs, mobile game ads are a great monetization strategy that developers can use. Experts reveal that games with strategic ad placements can generate nearly $50-100 eCPMs using in-game advertising.
The survey also mentions that a proper mobile gaming strategy supported by in-game ads can increase IAPs by 6x. Some ad units work as part of the in-game economy, such as rewarded video ads, giving users a taste of the game's ISPs and showing them the importance of in-game benefits. Rather than engage with rewarded video, players usually end up paying for IAPs.
Developers can also use mobile game ads as a retention tool to encourage users to come back to their games by offering users certain rewards for engaging with ads. For example, developers can invite users to engage with a rewarded ad unit that will give them the exact number of coins they will need to continue playing.
Finally, these ads also enhance the user experience, especially the ad units that are placed in the game loop to deliver the best result. For example, developers can offer users free rewards like coins for watching or interacting with ads at specific times in-game. The survey also mentions that according to 71% of gamers, watching video ads is the preferred way to "pay" for game content.