On Tuesday, August 9, I got to see Cal Raleigh in action with the Seattle Mariners as they took on the New York Yankees at T-Mobile Park, battling it out for 13 innings before picking up the win. For me, it wasn't just another Major League game; it was a chance to see a piece of Vermont sports history come full circle. Although Cal was not born in Vermont, his family has a long and storied history with Vermont baseball, and for many in Franklin County, his rise to MLB was cause for celebration.
My husband Adam and I arrived at the park an hour and a half before game time and had the pleasure of watching Cal take to the field to stretch with the team. Before we saw him, we heard the Seattle faithful cheer as he pulled his gear out of the dugout. He smiled and waved to the crowd, acknowledging their excitement.
And they have reason to be excited. Cal led the American League in home runs by a catcher this summer. As of this writing, he has hit 16 balls out of the park. The night we saw him play, he sent a flying ball, and it was clear he had a lot of power. We saw him string a double into the right corner of the field and easily get to second base.
Behind the plate, Cal was a calm and consistent presence, working well with newly acquired Luis Castillo and downing an aggressive New York Yankee trying to steal second place. Around us, we heard people talking about the promise he has for the club.
As I sat behind home plate watching Cal, I thought back to my interviews with Cal's father, Todd, and his uncle Matt, as well as their high school coach Larry Tremblay and the high school coach of their brother John, Jack Eldridge. I thought of Cal's grandmother, Doris Raleigh, Vermont, and all her cousins, aunts, and uncles. I thought of Brother Raleigh's teammates and the beautiful John R. Raleigh Memorial Field in Swanton, named after Cal's uncle.
All of these people have been part of this story for far longer than I have, but they have all been generous with me, sharing the stories that are woven into their lives and become part of Cal's larger story.
Over the years, I've been fortunate enough to know several members of the Raleigh family, including Cal, and every time I speak to them, I'm reminded of how loyal, humble and determined they are.
This spring, Cal's father, Todd, his uncle Matt and his uncle John (1963-1983) were inducted together into the Vermont Principal's Association Hall of Fame. Todd and Matt were outstanding baseball players at Missisquoi Valley Union High School in Swanton, VT, where they were part of three Vermont Division I baseball titles. John, the eldest of the brothers, also won titles in baseball and football.
Todd and Matt then played Division I college baseball at Western Carolina University. After college, Todd coached baseball in West Carolina and Tennessee; Matt was drafted in the 14th round by the Montreal Expos in 1992. And in 2018, Cal was drafted in the 3rd round by the Seattle Mariners.
In the fall of 2020, I had the chance to interview Cal, and I still remember his soft, friendly voice. He spoke to me as if he had known me all his life. He talked about his love of baseball, his family and the state of Vermont. He was proud of the Franklin County family heritage and the family still living in the Swanton area.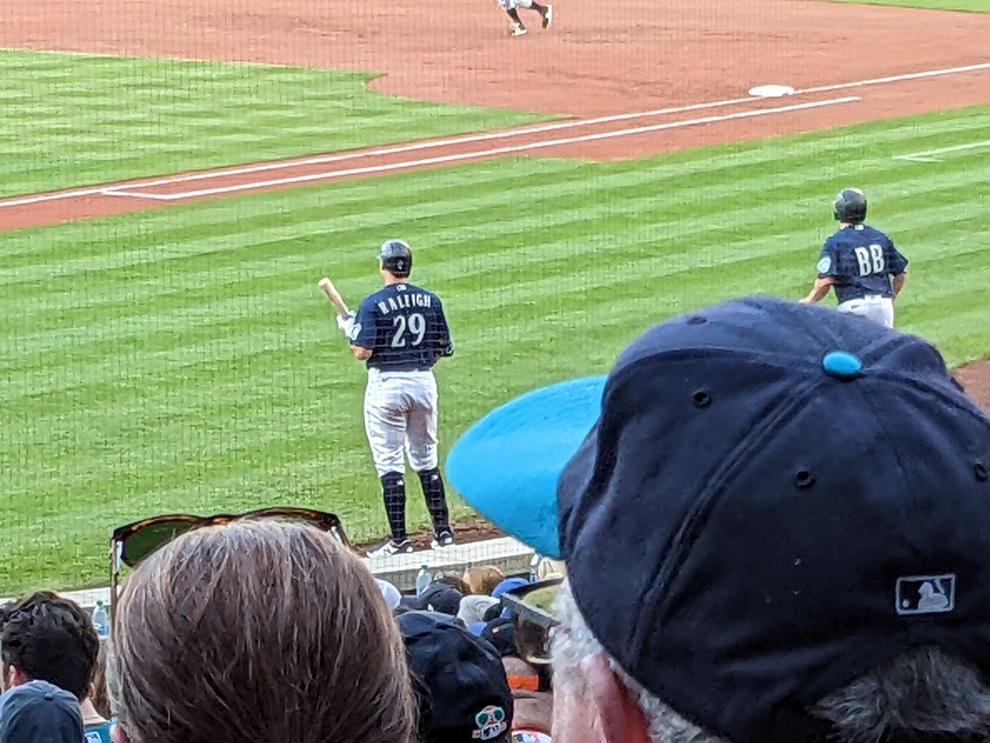 Anyone who knows the Raleigh family knows Cal's MLB number wasn't a random pick. He chose this number in honor of his Uncle John, a man he never met, but who still leaves an impact on those who knew him and on people like me who never knew him. I feel like Cal is the same kind of person, and I'm pretty sure he's the perfect person to wear number 29.