Cash managed by mobile agents exceeds 700 billion shillings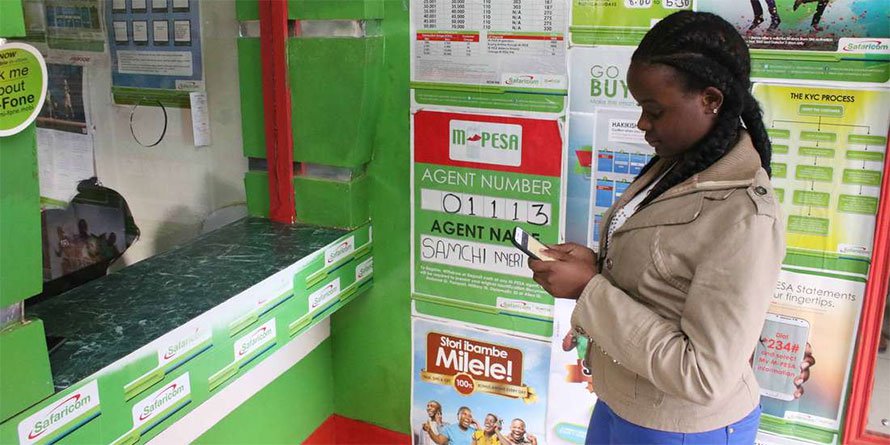 Capital markets

Cash managed by mobile agents exceeds 700 billion shillings
Thursday 08 September 2022

Cash handled by mobile money agents crossed the 700 billion shillings mark for the first time in July, reflecting the full interoperability of mobile money merchant payment platforms and growing reliance of businesses on digital payments .
Transactions at agents were recorded at 722.5 billion shillings, a growth of 8.6% from 665.1 billion shillings in June, according to the latest data from the Central Bank of Kenya (CBK).
In July, Airtel and Telkom Kenya subscribers were allowed to make payments through Safaricom's M-Pesa billing platform, having previously gained access to the Lipa na M-Pesa payment option. to the country's leading mobile money platform.
With the Paybill option, mobile users can pay for utilities and transfer money between their wallets and bank accounts.
"Beyond interoperability, the ubiquity of mobile payment agents, more so for business transactions such as customer-to-business and business-to-business, cannot be denied. These two streams are driving the notable rise in the value of transactions through mobile payments," said Churchill Ogutu, Economist at IC Asset Managers (Mauritius).
CBK data shows that the total value of transactions in the seven months to July increased by 18.3% to reach 4.56 trillion shillings, compared to 3.86 trillion shillings during the corresponding period in 2021 .
In effect, this means that one in three shillings spent by consumers, businesses and government in Kenya is now going through mobile money, cementing the country's position as a global leader in the mobile money revolution.
The deepening of mobile money in the country is behind the push for full interoperability that culminated in July, with all players clamoring for a piece of the pie.
The mobile money sector has seen faster growth for telecom operators compared to voice and data, due to increased transaction volumes.
Safaricom's M-Pesa, for example, made a profit of 50 billion shillings before tax in the fiscal year ending March 2022, contributing nearly half of the company's total gross revenue in the period. .
In the previous fiscal year, mobile money gross profit was 39 billion shillings, accounting for 41.7% of the group's total pre-tax profit.
The growing profitability has been helped by the increased adoption of mobile payments over the past two years, after the transaction limit was increased to Sh150,000 and the mobile money wallet amount was increased to Sh300,000. Sh from March 2020.
[email protected]