Australian mobile speed camera operator job paying $60,000 a year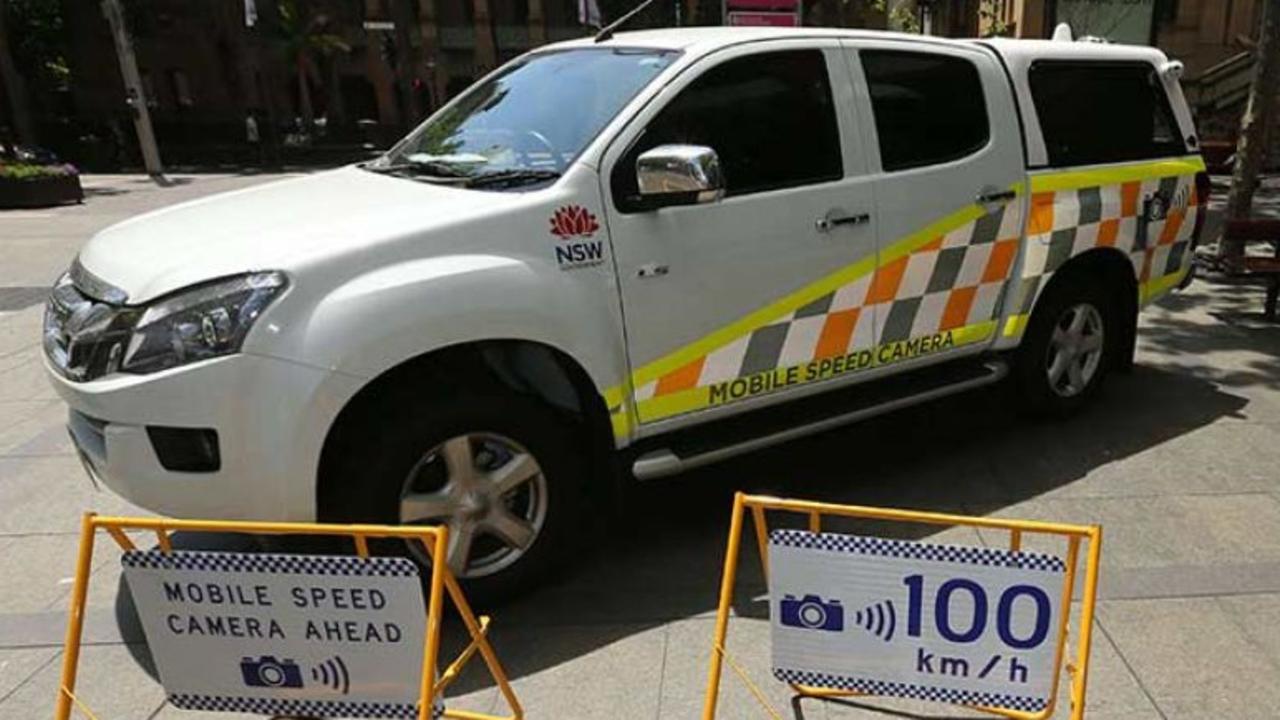 They exist to catch and fine motorists who do the wrong thing, but those who choose to drive the vehicles are paid surprisingly well, a recent announcement revealed.
An ad looking for mobile speed camera operators revealed that casual workers can earn more than $60,000 a year if they work up to 38 hours a week.
Shared on the SEEK job market, classified revealed operators earn up to $31.13 per hour. An ad for a similar job on Adecco offers $24.80 to $30.73 per hour with additional penalty rates offered on weekends.
The announcement says workers will be offered a full-time slate of 38 hours per week, "whenever possible". Calculated on an annual basis, this equates to an annual salary of over $60,722.
However, as the job is considered casual, the role does not include sick leave or annual leave.
Want a streaming service dedicated to current events? Flash lets you stream over 25 news channels in one place. New to Flash? Try 1 month free. Offer ends October 31, 2022 >
In terms of the average shift, it appears mobile speed cameras have to pick up a "control vehicle" from a depot, before driving the vehicle to designated positions throughout the day. The camera is then controlled by the control center.
Applicants must have a full driver's license and be okay with "sitting for long periods of time". The role may also involve occasional overnight and accommodation travel, the advert states, but costs will be covered.
Although technology security services company G4S placed the advert, it is understood that NSW Transport's contract is with Acusensus. The artificial intelligence company creates systems to target speeding, cell phone use while driving and driving unlicensed vehicles.
Assistant Secretary for Safety, Environment and Regulation at Transport for NSW Tara McCarthy said Acusensus provides mobile speed camera services in southern New South Wales, while northern New South Wales is under contract with Redflex.
"Acusensus is responsible for the deployment, operation and maintenance of the control vehicles and technology used for the mobile speed camera program in southern New South Wales," she added.
Currently, G4S is looking to fill four casual Mobile Speed ​​Camera Operator positions, located in Batemans Bay, Goulburn, Warrawong and Ingleburn.
'I play 'gotcha' with motorists'
In New South Wales, the New South Wales Police operates speeding offenses related to radar guns, while Transport NSW contracts all other forms of speeding detection, such as fixed and mobile speed cameras .
Over the past 12 months, rules regarding warning motorists of mobile speed cameras have fluctuated.
Earlier this month, drivers in NSW slammed authorities who slammed a parked mobile speed camera, whose warning sign was hidden by a branch.
In a Facebook post, Fordham said the photos were about "playing gotcha" and "making money." Under NSW traffic rules, vehicles fitted with mobile speed camera signs must be made visible by a sign placed on top of the vehicle, but a warning sign need not appear in front of the speed camera.
"There is a 'warning sign' on the roof. But it is hidden by the leaves," he wrote.
"If you walk past it, there's no way you'll see it. If these cameras are hidden, it cannot be a question of behavior change. It's about making money.
Previously, the state government removed all rules that required drivers to identify speed cameras beforehand. After the signs were dropped in November 2020, they were reinstated in December 2021 after speeding fines soared by $20 million.
"I didn't like that we were playing 'gotcha' with motorists across the state, but we know that two-thirds of the fatal road accidents that happen in NSW happen when people are driving less than 10 km/h above the speed limit", Mr Perrottet spoke about the new changes.
"I want a safe position in place. The funds we receive from these vehicles go directly to road safety.
"I think that's a fair way to do things."
Now all mobile speed cameras are marked, Ms McCarthy said.
'The side of the police vehicle bears a safety message such as 'Speed ​​Cameras Save Lives', NSW Government and Towards Zero logos, and a yellow stripe under the doors reading 'Mobile Speed ​​Camera' in upper case and black , fat guy," she said.
"In addition to the livery above, all mobile speed camera cars also have a retractable sign on the roof stating 'Your speed has been checked', which is always deployed while the vehicle is undertaking enforcement activity."